As you know, the diversification of income for mortgage brokers helps you in several ways: it improves your cash flow and possibly your long term revenue streams depending on the range of products and services you choose.
Yet, the most often overlooked point is that doing so can help your client base and possibly even earn you a handsome referral fee.! In this article, you'll learn more about how pursuing diversification of income in a range of products and services benefits both you as a small business and your customer base.
Choosing the Right Range of Products and Services
Mortgage brokering is a great income stream ripe for diversification for long term cash flow. Because yYou already have an active customer base you can tap, it is beneficial to focus on the fact that everything you do as a business owner has the power to benefit the people you serve.
As we mentioned in the introduction, this is a fact that is always overlooked in articles about diversification of income for mortgage brokers

Aside from great customer care, what makes it easy for clients to return to you again and again (and is likely to have you paying out a referral fee for new business)? It's the same reason people continue to buy from the same big retailer, grocery store, or their favorite online website. It offers them every product or service they need.
It only makes sense for mortgage brokers choose the right range of products and services to improve their cash flow, future income stream, and to also help their customer base both now and in the future. So, how do you choose the right range of products and services clients need that will also be the best revenue streams for you?
The first step is to ask your client base about their needs. Then, you do the research to look into what is realistic and provides you with the income stream you desire.
Ask Your Client Base about Their Needs
The best way to grow a small business is to find out what your client base wants and needs. Is your community in need of a small business that offers both home loans and home insurance? Offering both in one setting can be very helpful to your client base - no need to shop around! What about financial planning or commercial lending? What about asset finance services?
You can create a simple client survey to ask about the needs of your current client base.

Filling the needs is one of the best ways to make long term plans for your business. You can also ask other business owners what they believe is missing in the community as well.
By learning about what is missing in the lives of your clients and your prospective clients (your community!), you can set yourself for the future. Get ready to launch your referral fee program! You may find that it is very beneficial as you continue to grow your offerings. Other business owners may be interested in sending new clients your way as long as you offer a range of products and services that their customer base may be able to take advantage of.
Interested in Financial Services or Commercial Lending?
Mortgage brokers can certainly get involved in financial services or commercial lending (or any other secondary service!). If you're interested in pursuing financial planning, financial services, or another type of investing service, there are some key considerations:
It takes time to get the proper licenses depending on your interests.

You may be required to be signed to one particular company, which may limit your marketing ability for products.

You may also be limited to other revenue stream activities related to your small business, unless you start a separate small business.

Your client base may or may not be interested in what you're offering. You may find that you end up with different customer markets depending on what you offer.
5. You may find that you're starting at the bottom instead of continuing to build from where you're currently at as a mortgage broker. Real estate agents, depending on what you offer, may not be able to work with you even for a referral fee.
Flipping Houses: The Truth about Real Estate
Flipping houses is another common interest of mortgage brokers. Who doesn't want to get into the real estate game when flipping houses looks so easy? You just fix up a house and sell it or rent it, right? Even if you keep it and rent it, being a landlord doesn't mean you automatically have an easy real estate revenue stream.

And it isn't always easy to get a good tenant ...or evict a terrible one (and repair any damage caused). It certainly isn't always easy to sell real estate.
What Does Your Client Base Need? Home Insurance
As a mortgage broker, you help your client base shop around for the perfect home loan. What is the one thing you know you can do to help them after that for a one-stop shopping experience? Help them find the perfect home insurance package.
As an insurance broker, you can add an additional revenue stream while continuing to serve your current clients, working with real estate agents, and growing your customer base. It's a win-win!
To learn more, contact Comma Insurance.
---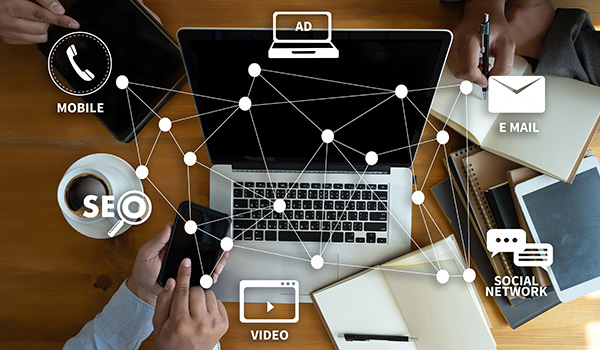 5 Surefire Growth Strategies for Mortgage Loan Originators
The digital age has given more options to professionals in the mortgage industry to grow their businesses than ever before. Besides offering you a...